The King-Care® team has heard 'my dog ate my sofa' more than once.
From desiring a colour change to accidents happening to irreplaceable styles, there are many reasons to recover your furniture.
When we say your KING sofa is for life, we mean it. Whether you purchased your KING furniture in 1977 or 2022, we can refurbish and recover it.
"We have a considered approach to the way we design our furniture. We have a responsibility to ensure that our products are designed to stand the test of time." - David King, Founder
This article will explore everything you need to know about our recovering and refurbishment service. You will learn:
Which designs you can recover

How to get a quote

What to expect after placing your order

How long it takes

The benefits and drawbacks of recovering your furniture.
With this knowledge, you will be able to decide if sofa recovering is right for you.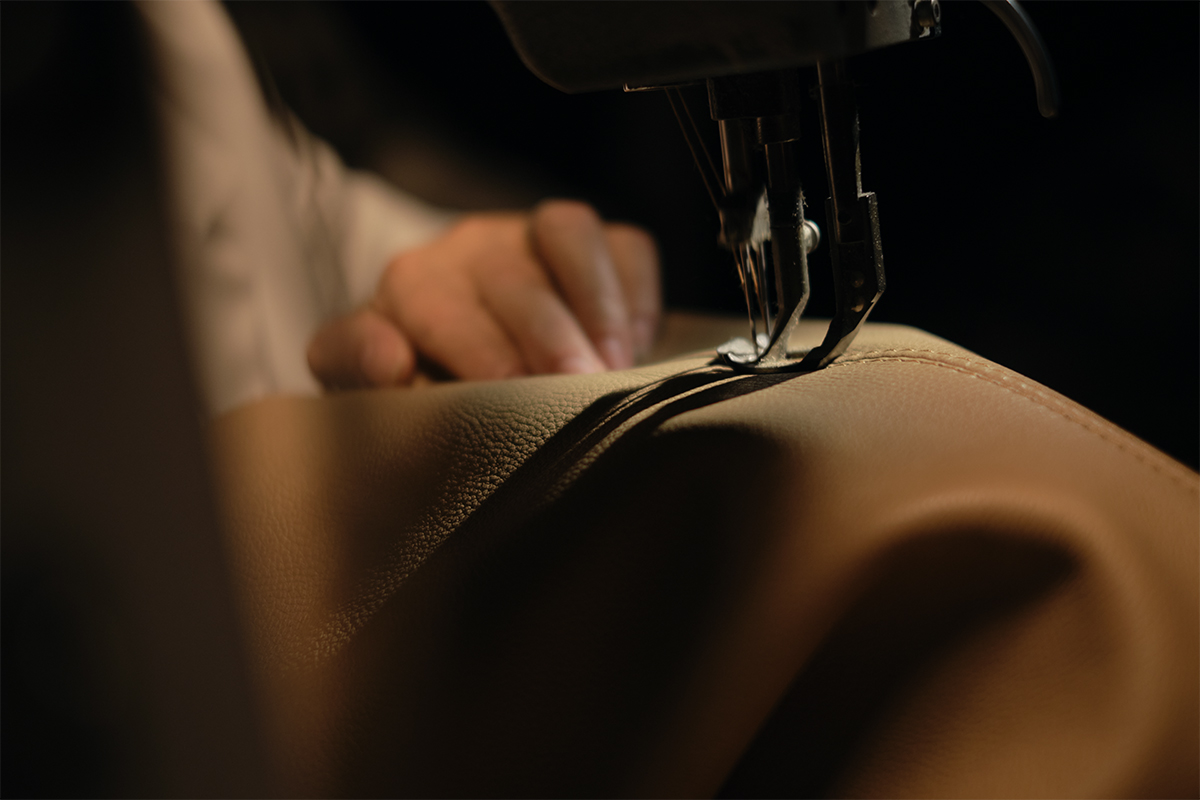 Removable covers are intrinsic to the KING philosophy of designing quality furniture that stands the test of time.
What is the King-Care

® recovering service?
Our recovering service provides the ability to replace your furniture covers. New covers in your choice of fabric or leather can be delivered and, in most cases, refitted in your home.
Tailored, removable covers are intrinsic to KING and are part of every upholstered design. Thanks to the built-in ability to clean, repair, and refresh covers with ease, we are still recovering and extending the life of our furniture from the 1970s.
"In the King Care team, we are immensely proud of this service. Many products are made to be disposable. They serve their lifecycle with you. KING isn't about that. Our sofas are for life. You can recover, you can put new inserts in, you can change the cover to match your new interiors." - Mandy Duggan, King Care Manager
The King-Care® team offer a range of services to help you maintain and refresh your furniture. Most services can be performed in your home, minimising inconvenience and downtime.
Did you know KING offers refurbishment services?
We don't just recover; we can also refurbish. We can strip your sofa right back to its steel frame and rebuild it from there. There are almost no parts that we can't refurbish.
Sofa bed mattresses from really old designs are the only product we no longer refurbish because we don't stock these same mattresses. Our King-Care® team can walk you through your other options.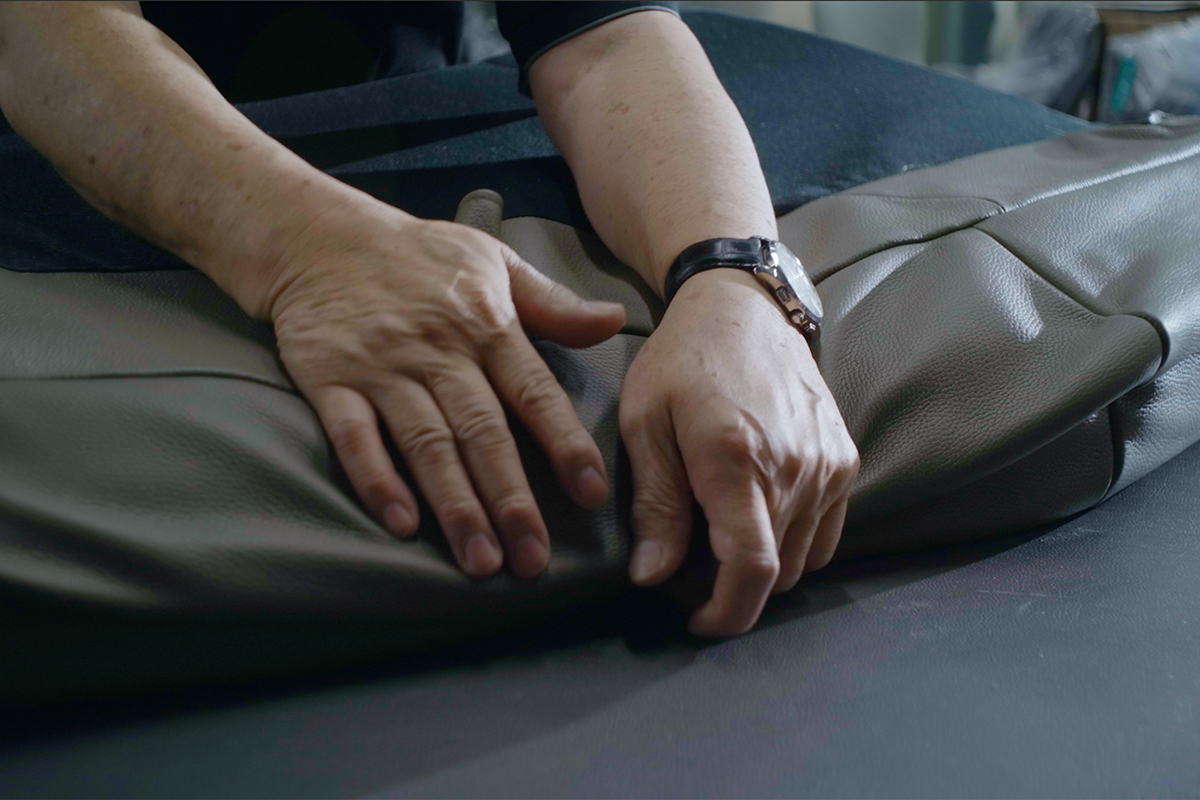 Having the option to renew your covers extends the longevity of each piece, reducing the amount of furniture destined for landfill.
What are the benefits and drawbacks of recovering your furniture?
The benefits of recovering your designs come down to what means the most to you. Our customers recover their furniture for many reasons.
The benefits:
Sentimental value

– as the centrepiece of the living room, our sofa holds many memories. It's not surprising many customers want to recover their sofa and extend its life for sentimental reasons.

Environmentally conscious

– a benefit for you and the environment. Keeping furniture out of landfill is a driving force for some who purchase new covers.

Irreplaceable style

– some of our customers don't want to replace their older sofa with any of the newer models we have on the Showroom floor – they love their sofa design just as it is.

Cost

– recovering your sofa is often less expensive than purchasing a new KING sofa. Particularly if you only need to recover one small part that has been damaged.

Style refresh

– recovering means you can choose any new fabric or leather of your choice. It can make your sofa feel like an entirely new one.
The drawbacks:
Possible colour variation

– if

you are recovering just one sofa cushion or module, it's important to be aware of potential colour variation. Even if we have the same fabric in stock, there can be colour variation of up to 20%.

We can't guarantee the new fabric dye lot will be identical, and your current sofa material may have faded under lights or sunlight.

Cost

– recovering is not cheap, and w

e want to be transparent with our customers. You could purchase a new sofa from brands other than KING for less cost than new covers. However, this may mean opting for designs that are likely of lesser quality and won't stand the test of time. Sticking to personal budget is important for every significant purchase.
Chair, one of the earliest sofas designed by David and Gwen King. Image credit: Felix Forest
How do I get a quote for new furniture covers?
We have a dedicated King-Care® team in our Sydney headquarters. The team is here to walk you through every step and can help with everything from recovery and refurbishment to King-Care® professional cleaning services and products.
To get a recovering quote, please fill out the Re-Cover Request Quotation Form.
If you visit a KING Showroom our team members will provide you with a QR code to fill out the online quote form. Unfortunately, we can't provide quotes in our Showrooms as there are so many steps to the process – that's why we have a dedicated team for this service.
Alternatively, you can email the team at [email protected] or phone 1300 546 422.

How long does it take to get a recovery quote?
Our average quoting process is 48-72 hours. Due to unforeseen circumstances such as increased demand, this timeframe can increase from time to time.
What is the KING Legacy Tag, and why is it needed for my quote?
Every KING upholstered item features a printed label inside the cover that shows your order number and name. This is how we can look up your order – without your legacy tag, we won't know the sizes you need. Our Jasper Sofa, for example, has multiple different-sized platforms, package options, and even back cushions.
It is also important to advise your consultant if you have added other modules to your sofa and made additional orders over the years. That way, we can ensure you get covers made for every module – there is nothing worse than being short a cover and having to restart the process!
How much does it cost to recover a sofa?
We understand this may not be the answer you want, but we can't give a pricing estimate before you complete the online quote form. This is because every design, package, module, leather, and fabric are different. As a standard, we usually say that new covers cost about one-third of the recommended retail price of a new KING sofa.
KING furniture is custom made, and every removable cover is crafted by hand.
I have ordered my new furniture covers, what happens next?
First, congratulations are in order! New covers are an exciting purchase. You can expect the following:
Confirmation email

– once you proceed with your order, we send a confirmation email where you can check your invoice to ensure the items and your delivery address are correct.

Estimated warehouse arrival date

– your confirmation email will include the estimated date your new covers will arrive at our warehouse. Please note this is not the date the technician will be at your home.

Estimated installation date

–

once your new covers arrive at our warehouse, we will provide an install date, which will be approximately 3-4 weeks after the warehouse arrival.

Preparing for installation

–

when a technician comes to your home, this becomes their workspace. Please thoroughly clean your sofa, and around your sofa, so your technician has a clean, clear, hygienic area to work. Please also ensure the technician has a clear access path. The estimated time to recover is 1.5-2 hours.
How long does it take to get my new covers?
Delivery is dependent on what state and country you are in. Like all retailers, we are experiencing delays due to COVID pandemic issues. The standard lead time for warehouse delivery is 16-20 weeks, and then 3-4 weeks for a technician to visit and fit the covers on your furniture.
It's the job of the highly skilled KING pattern cutters and machinists to create furniture covers.
Are you ready to order your new furniture covers?
The ability to recover and refurbish your furniture is part of the KING legacy. We are the only company in the world to offer this service. It is a testament to our products and their timeless designs that our customers are still recovering sofas from the 1970s.
Is it worth recovering a sofa? Now that you've learnt all about the recovery service, here are some questions to help you decide if it's right for you.
Do you want to keep your current sofa design?

Are you willing to spend money on refurbishment, or would you rather buy a new sofa design?

Is reducing landfill important to you?

Is the possibility that the colour doesn't completely match a dealbreaker for you?



If you're ready to order new covers, you can request a quote online. For inspiration, you can view our complete fabric and leather collection.
To learn more about more care services, you can read more about the King-Care® team.
Recovery and Refurbishment FAQs:
Can I recover my outdoor sofa with indoor sofa fabric?
This service is not offered due to the type of patterns required for indoor and outdoor fabrics.
Can I recover furniture I have purchased from other brands?
We do not offer this service. We only recover KING products.
Can I purchase fabric from KING?
We do not sell fabrics separately.
Can I recover my furniture in a fabric KING doesn't stock?
Yes. However, it must be chosen from our Out of House Fabric range which has been pre-approved and tested for use on KING furniture.
Can I recover my leather sofa in fabric?
Yes. You can recover your sofa in any fabric or leather in our range.
Do I have to recover my whole sofa?
No. You can recover anything from one cushion to an entire sofa.
Can I install my own covers?
You do have the option to self-fit your own covers. Your fabric and leather covers are attached with Velcro and are easily removed. We do not recommend you do this for some models e.g. King Cloud or Strata. If you are interested in self-installation, our team will advise if this is right for your model.
Can all designs be refurbished in my home?
Almost all our furniture can be recovered in your home, but there are select models that need to be brought to our NSW Factory. Upon quotation we will advise if this is necessary.
Updated August 2022